In a remarkable feat, Bangladesh has achieved a historic milestone by becoming the first country in the world to be officially validated for eliminating visceral leishmaniasis, commonly known as kala-azar, as a public health problem. This significant achievement is the result of dedicated efforts and collaboration among various stakeholders, including the Government of Bangladesh, the World Health Organization (WHO), the Special Programme for Research and Training in Tropical Diseases (TDR), the Government of the United Kingdom, Gilead Sciences, Inc., the Bill & Melinda Gates Foundation, the International Centre for Diarrhoeal Disease Research, Bangladesh, and other partners in the WHO South-East Asia Region.
Kala-azar, the most severe form of leishmaniasis, is a life-threatening disease caused by Leishmania spp. parasites transmitted by infected female phlebotomine sandflies. It predominantly affects disadvantaged rural communities, where factors such as poverty, poor housing conditions, malnutrition, genetic factors, and other infectious diseases increase the risk. The disease manifests with symptoms like fever, weight loss, spleen and liver enlargement, and, if left untreated, it can be fatal in over 95% of cases.
Validation by WHO
Bangladesh's successful validation by WHO is based on the fact that the number of reported cases of visceral leishmaniasis was consistently below 1 per 10,000 population in each of the country's subdistricts for at least three consecutive years.
Dr. Tedros Adhanom Ghebreyesus, WHO Director-General, emphasized the importance of continued national leadership, commitment, and global collaboration to eliminate neglected tropical diseases like visceral leishmaniasis. He commended Bangladesh for its outstanding progress in aligning with WHO guidance to eliminate visceral leishmaniasis as a public health threat.
Collaborative Efforts to Eliminate Visceral Leishmaniasis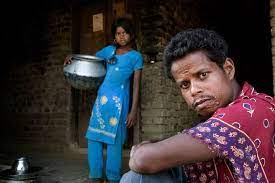 In 2005, Bangladesh, India, and Nepal initiated a Regional Kala-azar Elimination Initiative, which aimed to eliminate kala-azar in the South-East Asia Region. This effort was accompanied by a Regional Strategic Framework for Elimination of Kala-azar, emphasizing early diagnosis, complete case management, integrated vector management, effective disease surveillance, social mobilization, and operational research. The strategy was updated in 2022, with a focus on accelerating and sustaining elimination status.
Over the years, research and development efforts, coordinated and financed by TDR and WHO, introduced innovative tools such as the rK39 rapid immunochromatographic test and improved treatment options like miltefosine and liposomal amphotericin B. These tools played a pivotal role in enabling early detection and treatment in remote communities.
TDR Director John Reeder praised Bangladesh and the many scientists involved in achieving this milestone, acknowledging the phenomenal effort by the national disease control program.
The donation of liposomal amphotericin B (AmBisome), the first-line treatment for kala-azar, by Gilead Sciences, Inc., significantly contributed to accelerating the elimination program in South-East Asia during the past decade. The drug is known for its high safety profile and an efficacy of over 95%, and it has been provided through WHO since 2013.
Impressive Progress
As a result of this collaborative effort, new cases of kala-azar have been reduced by 95% across the South-East Asia Region in the past decade, leaving only 1% of implementation units in the Indian subcontinent to achieve the target threshold for elimination as a public health problem. In 2022, Bangladesh reported only 47 kala-azar cases, and the South-East Asia Region reported 1069, the lowest number in history.
Bangladesh has now achieved a double milestone by eliminating both visceral leishmaniasis and lymphatic filariasis as public health problems, marking a significant achievement in the fight against neglected tropical diseases.
Sustaining Success
As part of its post-validation efforts, Bangladesh will focus on effective surveillance to sustain its hard-won status. The global distribution of visceral leishmaniasis remains a significant concern, with cases reported in various geographical areas, including East Africa, making it a global challenge that requires ongoing attention.
To date, 50 countries have successfully eliminated at least one neglected tropical disease, aligning with WHO's ambitious roadmap target of having 100 countries achieve this milestone by 2030. Bangladesh's remarkable achievements serve as a shining example of what can be accomplished through dedication, collaboration, and effective public health initiatives.
Free Access To Email Exclusive Content
Get notified and be the first to know when new & hot content drops