Are you struggling with emotional or mental health issues and need professional help? Do you reside in Abuja, Nigeria's capital city, but are unsure of where to find the best therapists to assist you? Look no further as we have compiled a list of the top 10 therapists in Abuja.
These highly trained professionals offer services ranging from psychotherapy, marriage counseling, addiction treatment, and many more. With their wealth of experience and expertise, they can provide tailored solutions that cater to your specific needs.
Finding the right therapist is crucial as it can make all the difference in your journey towards healing and personal growth. Whether you're dealing with depression, anxiety, trauma, or any other challenges affecting your mental well-being, our list has got you covered.
So sit back and read on as we introduce you to some of the most outstanding therapists in Abuja who are committed to helping individuals lead fulfilled lives.
Criteria For Selecting Top Therapists In Abuja
When searching for a therapist in Abuja, it's important to know the criteria used to identify the top therapists. The first criterion is education and certification. A good therapist should have at least a master's degree in psychology or counseling from an accredited institution. They should also be licensed by a relevant professional body.
Another important consideration when selecting a top therapist in Abuja is experience. Experienced therapists are better equipped to handle various mental health issues because they've had more time to learn and grow their skills. You can check for how long they have been practicing therapy and ask about what kind of patients they usually work with.
Finally, you need to consider the approach or style of therapy that each potential therapist uses. Different approaches will work best for different people depending on their situation and personal preference. Some popular styles include cognitive-behavioral therapy, psychodynamic therapy, humanistic therapies, and mindfulness-based interventions amongst others. It is essential to find out which method aligns with your needs before committing to any particular therapist.
With these criteria in mind, it becomes easier to shortlist potential candidates for your desired outcome while considering your budget as well as other factors such as location and availability of appointment times.
Once you've got this figured out then you can move forward towards finding the right match among the list of the top 10 therapists in Abuja who we will explore next with brief profiles of each practitioner so that you can make an informed decision regarding who would be best suited for your needs based on the information provided here.
List Of The Top 10 Therapists In Abuja With Brief Profiles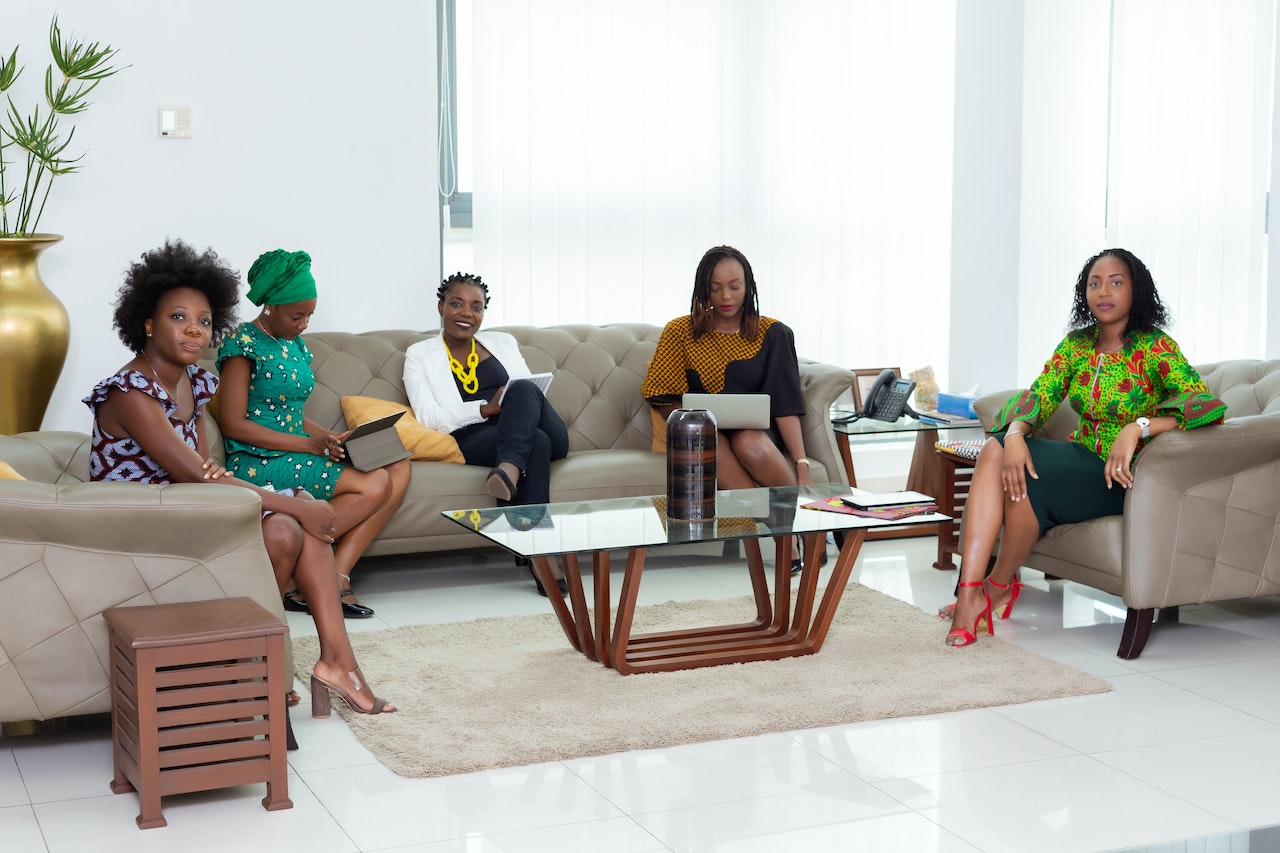 So, you're looking for the top therapists in Abuja? Well, aren't we all! Because let's face it, with so many options out there claiming to be experts in mental health and well-being, it can feel like finding a needle in a haystack. But fear not my friend, because I've got just what you need- a list of the top 10 therapists in Abuja!
Now before you get too excited, let me clarify that this is not your typical "best therapist" list based on qualifications or experience. No no no, we are way past that boring criteria. Instead, this list is based purely on their ability to make us laugh (or cry) through our toughest times. After all, isn't laughter supposed to be the best medicine?
So without further ado, here are your top 10 therapists in Abuja:
1. The Oleaster: The Oleaster provides a holistic treatment approach needed to fight addiction and other mental health issues. Their Client-first philosophy and licensed and empathetic staff allow them to meet you wherever you are along your recovery journey.
Dr. Dayyabah Shaibu

Dr. Orjinta Nancy

Dr. Chisom Ugona

Maria-Theresa Saliu

Emmanuel Akpan

Oluwatoyin Ogunkanmi
Their address is at No. 22, Oba Ovuramhen, Street Works and Housing Estate, Gwarinpa Abuja
Call Anytime at +234)0906 757 7287
For Enquiry: info@theoleaster.com
2. Minds Haven: Minds Haven Hub is filled with licensed professionals that focus on working with individuals and families to deal with any form of behavioral and emotional (depression, anxiety, trauma) issue affecting their well-being and day-to-day functioning.
Address: Life Camp, Abuja, Nigeria
Phone number: 08116894848, 08134525126
3. Healthstead Global Limited: Healthstead global will help you meet your health needs with ease and without stress
Address: 641, Jereton Mariere Road, Apo, Gudu, Abuja (By Jimeta Filling Station, Zone E, Apo), Abuja, Nigeria.
Phone number: 08060680382, 08179736283
4. Menthand physiotherapy clinic: They have a team of highly trained professionals and boosts of using the latest technologies in this sector to restore and give you the best treatment possible.
Address: No. 7, Ogbonnaya Onu close off Nwafor A Orizu st, zone B apo legislative quarters Abuja. Or Plot 366, federal housing, lugbe federal capital t, Abuja, Nigeria
Phone number: 08055593861, 08055593861
5. Temple's Counsel | Abuja-Lagos-PH: Temple OBIKE believes that positive transformation begins with 1 STEP, which are YOU. He is a certified Psychotherapist, Coach, Speaker, and Author
Address: 21 Blantrye Street (Suite c), Wuse 2, Abuja, Nigeria
Phone number: 08074737662, 08074737662
6. Therapy Today WA Ltd: Therapy Today WA Ltd offers you the expertise you expect from a leading counseling/psychological practice in a supportive and rewarding therapeutic environment.
Address: Asokoro, Abuja, Nigeria
Phone number: +234 8037861338, +2348033116719
7. Liza Express Consult: Liza Express Consult specializes in helping you recover from sexual trauma and enjoy sex going forward. They focus on Sexual Wellness & Trauma Recovery. Helping addicts and victims of trauma experience pleasurable sex and build stable relationships.
Address: No 8 chief Lekwauwa, Phase 2 trade-more E, Abuja, Nigeria
Phone number: 09038685928
8. Healthy Guidance Psych Ltd: They are Psychotherapists who are committed to providing the highest quality mental health services to both adults and children.
Address: Asokoro, Abuja, Nigeria / Phone number:+234 907 180 0615
9. PAT Consulting NG: PAT Consulting provide robust solutions to individuals, organizations, and institutions in the area of mental health and well-being. They have a team of psychologists and consultants who have rich and diverse backgrounds and expertise to ensure that employers and employees can attain the much-needed elusive balance between well-being and productivity in the workplace.
Address: No. 34 Sokode Crescent, Third Floor, ULO Building, Abuja, Nigeria
Phone number: +2349039187032, +2349078706967
10. Synapse services Nigeria limited: Synapse Services is a privately owned and managed Center for Psychological Medicine with the head office in the heart of Nigeria. They provide first-class psychological and psychiatric care as well as treatment of addictions, with a range of therapeutic programs suited to individual needs.
Address: 10, Inuwa, Wada Aliyu St, Utako, Abuja, Nigeria
Phone number: 08152882329
More of the therapists are Dr. Chuckles McLaugh-a-lot; Ms. Sunshine and Rainbows; Mr. Tough Love but Soft Heart; Dr. Cuddles and Hugs; Mrs. Tell-it-like-it-is; Mr. Zen Master; Ms. Empathy Queen/King; Dr. Sarcasm Supreme; Mrs./Mr. Let's-get-real-here; and last but not least, Mr./Ms. Your-new-best-friend.
If those names don't bring a smile to your face then frankly my dear reader, you might be beyond therapy at this point! But if they do resonate with you (even just a little bit), then I encourage you to check out their brief profiles which highlight each therapist's unique approach and personality.
And now onto the next step- client reviews and testimonials of these hilarious healers!
Client Reviews And Testimonials Of The Top Therapists In Abuja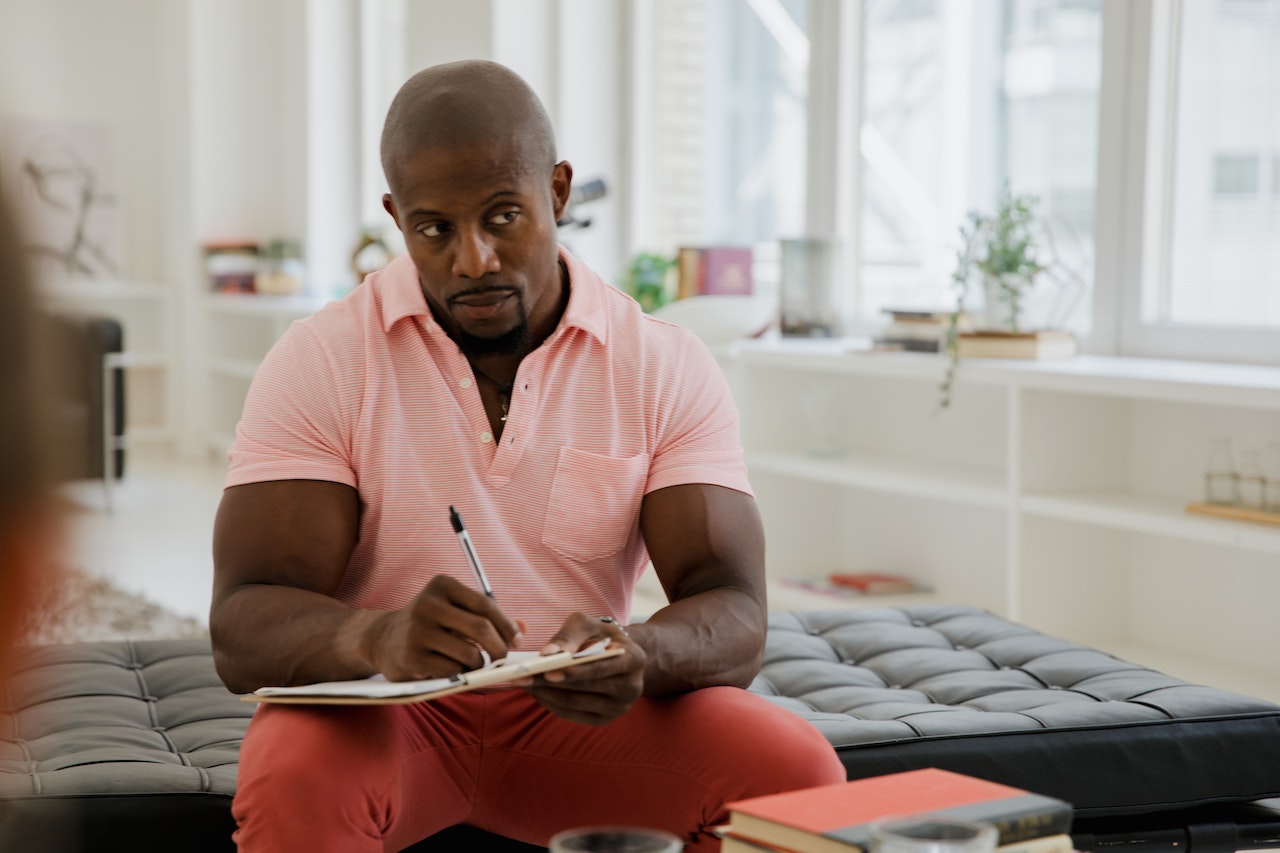 So, you're in need of a therapist. You've done your research and found the 'top therapists in Abuja'. But how can you be sure that they're actually worth their salt? Well, fear not because we have compiled some client reviews and testimonials to give you an insight into what makes these therapists stand out from the rest.
First up is Dr. Bello – one reviewer described him as "one of the most empathetic people I have ever met". Another said he was "incredibly patient" which is undoubtedly a vital trait for anyone seeking therapy.
Next on our list is Mrs. Okonkwo who received praise for her ability to help clients build confidence and self-esteem. One testimonial stated that she had "changed my life completely".
Finally, let's talk about Mr. Aliyu, whose approachable nature has been noted by several reviewers. "He made me feel comfortable enough to share things I never thought I would," one client wrote. It's essential to find someone who puts you at ease; otherwise, it will be challenging to open up fully.
After reading through these reviews, it's clear to see why these three individuals are considered among the top therapists in Abuja. However, bear in mind that everyone's experience with therapy is unique, so take these reviews as a guide rather than gospel truth.
Now that you know more about some excellent therapists in Abuja let us move onto tips for choosing the best therapist for your needs- after all, finding a therapist isn't just about picking someone off a ranking list.
Tips For Choosing The Best Therapist In Abuja For Your Needs
Looking for a therapist in Abuja can be an overwhelming task, but it doesn't have to be. With the right tips and guidance, you can choose the best therapist that suits your needs. Here are some essential tips to consider when selecting a therapist:
Firstly, identify your specific therapy needs before choosing a therapist. Different therapists specialize in various areas such as anxiety and depression, family counseling, or addiction recovery. Knowing what you need help with will narrow down your search and ensure that you get the most effective treatment.
Secondly, consider their experience level and qualifications. You want to work with someone who has extensive knowledge of therapeutic techniques and strategies that align with your goals. Check their credentials online; this will give you insight into their educational background, certifications, and licenses.
Lastly, take advantage of free consultation sessions offered by many therapists. These consultations serve as an opportunity to meet them one-on-one and learn more about their approach to therapy. It's also vital to trust your instincts during these meetings. if something doesn't feel right, don't hesitate to look elsewhere.
Choosing a therapist is not just about finding any licensed professional; it's about finding someone who understands you and can provide the care you need. By following these tips, you'll make a well-informed decision on the best therapist for yourself or your loved ones without feeling overwhelmed or lost in the process.
Frequently Asked Questions
What Are The Average Fees For Therapy Sessions In Abuja?
Are you considering seeking therapy in Abuja? One of the questions that may come to mind is, "what are the average fees for therapy sessions?" The answer to this question can vary depending on several factors such as the therapist's level of experience and training, the type of therapy offered, and location. However, it is possible to find a top therapist in Abuja within your budget.
When searching for a therapist, it is essential to consider their qualifications and expertise rather than just their fees. A highly qualified therapist with years of experience may charge more per session but could provide better results in fewer sessions compared to a less experienced therapist who charges lower rates.
Therefore, before choosing a therapist based solely on their fees, ensure you research their credentials and read reviews from previous clients.
The average cost for therapy sessions in Abuja ranges between N10,000 ($25) to N30,000 ($75) per hour-long session. Some therapists offer discounts for multiple-session bookings or sliding scales based on income levels. It would be best to inquire about these options when contacting potential therapists to help determine which one fits your budget.
In summary, while the cost of therapy sessions in Abuja varies by several factors, finding an affordable yet quality therapist is achievable. Remember always to prioritize the qualifications and expertise of a therapist over their fee structure. Reach out today and start your journey toward healing!
How Long Does A Typical Therapy Session Last In Abuja?
Are you curious about how long a typical therapy session lasts in Abuja? Well, let me tell you – it's an experience that will leave you feeling like time flies by! You'll be so engrossed in the process of self-reflection and personal growth that you won't even notice when the session is over. In all honesty, though, most sessions tend to last between 45 minutes to an hour.
During this time, your therapist will create a safe space for you to discuss any issues or concerns on your mind. They'll listen attentively as you share your thoughts and feelings, ask questions to help guide the conversation and offer insights and tools that can help facilitate healing and progress. The goal of each session is to support your mental health journey while equipping you with coping mechanisms that can improve your overall well-being.
In conclusion, if you're seeking therapy services in Abuja, rest assured that sessions are designed with your comfort and growth in mind. While the exact length may vary depending on individual needs and preferences, one thing is certain: each moment spent working towards bettering yourself is valuable beyond measure. So why not take the first step towards achieving inner peace today?
Are Therapy Sessions In Abuja Covered By Insurance Or Healthcare Plans?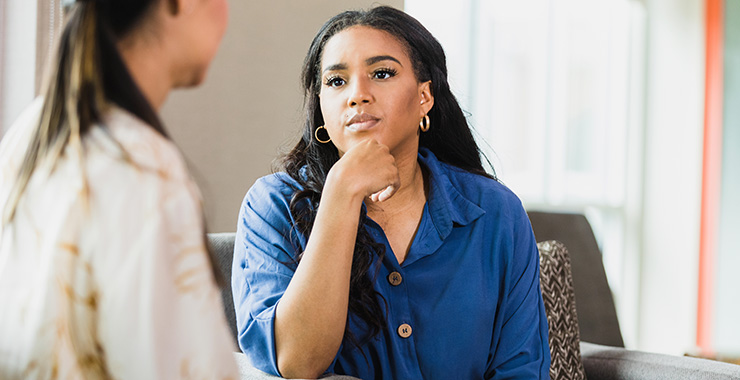 Have you ever wondered if therapy sessions in Abuja are covered by insurance or healthcare plans? It's a common question that many people ask when they're considering seeking help from a top therapist in the city. Unfortunately, there isn't a straightforward answer to this question because it depends on several factors.
Firstly, not all therapists accept insurance or healthcare plans. Some prefer to work independently and charge clients directly for their services. Others may only accept certain types of insurance plans, so it's essential to check with your provider before booking an appointment.
Additionally, some employers offer employee assistance programs (EAPs) that cover therapy sessions as part of their benefits package, so it's worth checking if your workplace has one.
Secondly, even if your therapist accepts insurance or healthcare plans, there may be limitations on coverage. For example, some plans may have a limited number of sessions per year or require pre-authorization before starting treatment. Therefore, it's crucial to understand the terms of your policy and any potential out-of-pocket costs associated with therapy.
Overall, while therapy sessions in Abuja may be covered by insurance or healthcare plans, it's important to do your research beforehand. Speak with your provider about what options are available to you and clarify any questions you may have regarding coverage limits and requirements. By taking these steps ahead of time, you can ensure that you receive the support you need without financial strain or unexpected fees.
Conclusion
In conclusion, finding the right therapists in Abuja can be a daunting task. However, with our carefully curated list of the top 10 therapists in the city, you can rest assured that your mental health is in good hands. Whether you're struggling with anxiety, depression or any other mental health issue, these professionals have the expertise and experience to provide you with effective therapy.
As they say, "a problem shared is a problem halved". So why not take that first step towards healing by reaching out to one of these amazing therapists? With their guidance and support, you'll be well on your way to achieving optimal mental wellness. Remember: taking care of your mind is just as important as taking care of your body!
Free Access To Email Exclusive Content
Get notified and be the first to know when new & hot content drops